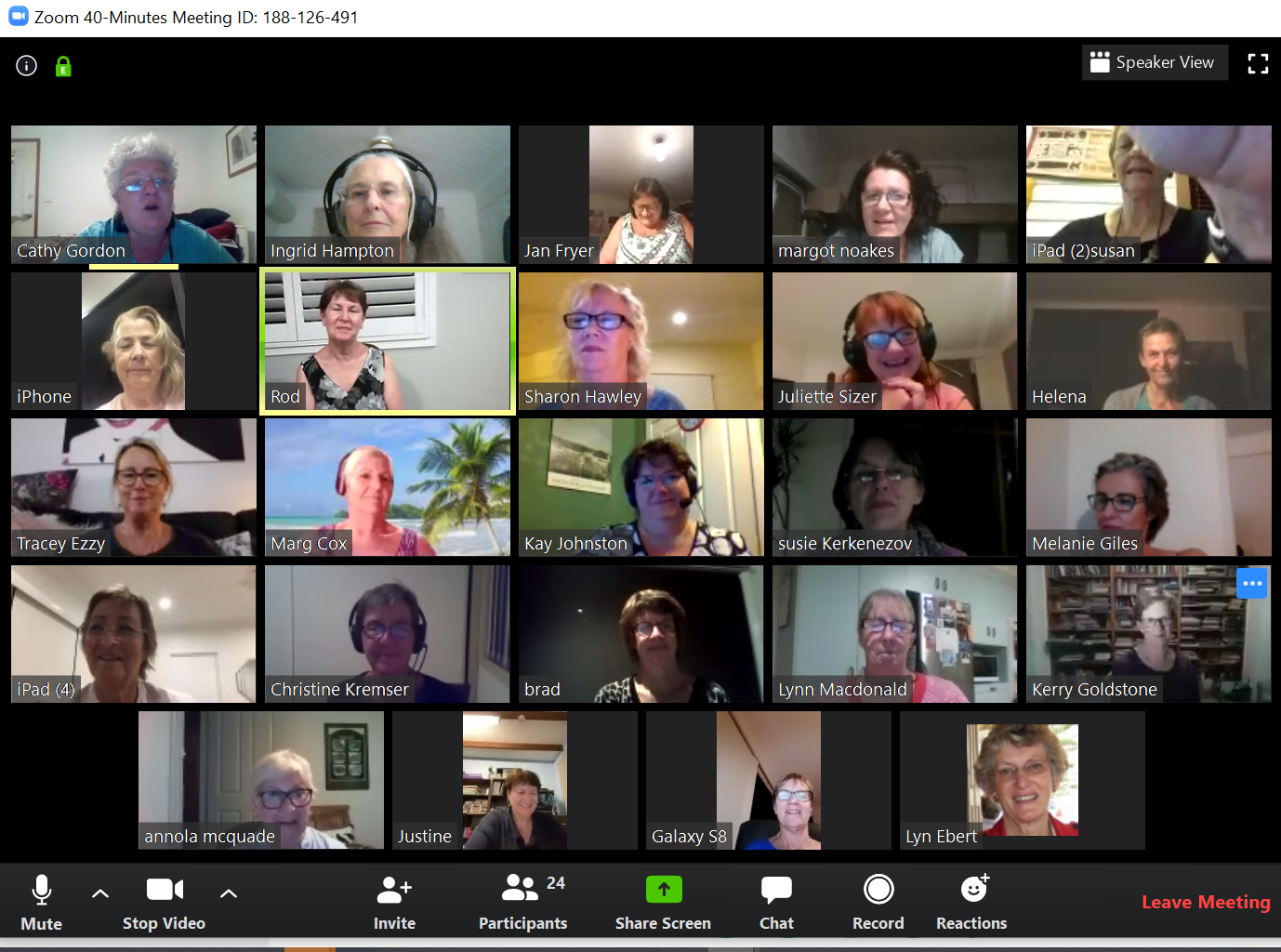 We hope you are all safe and well. COVID-19 has meant that we cannot rehearse "live" at the moment, however we still meet every Monday night and have a 'virtual' rehearsal. We still work on vocal skills, sing through all of our warm ups, enjoy educational treats and sing through some of our repertoire all from the comfort of our own homes. We miss singing together and singing for our community. Because we have recorded our rehearsals we are able to sing along with 'ourselves' which is as close a we can get to the real thing.

We are looking at the way forward very mindfully as our members health and safety is our primary concern. We will be adhering to professional and medical guidelines as we map out our return to 'normal' rehearsing.

We will let you know, will great joy, when we are back on the risers again and preparing to share what we love with our community and our audiences through performances.